If you are a girl, then you know all about hair gadgets. Every girl knows how vital beauty tools are, and that we should have the most popular on-trend right now. The dynamic and trendy nature of the latest gadgets will keep girls busy updating their beauty baskets with the coolest, and most exciting devices for the hair. Whether you are used to getting your hair done at a blow wave bar or at home, with these new products you no longer have to choose, you can create amazing styles yourself. 
When you thought that you had the most updated and fashionable range, there always be another current trend out there for you to try. We continuously see technological advancements within the fashion industry, which have made it possible to get the most popular and most helpful hair styling tools. From gadgets that lock in moisture to the ones that eliminate frizz and dullness, you can now style your hair just like a professional.
The diversity of these gadgets is phenomenal. They come in all different designs, shapes and sizes that work for your hair type. Whether you have real hair or hair extensions, there is a tool gadget that works for both.
Here are some of the tech gadgets you need to consider for your hair:
The GHD Pro Styler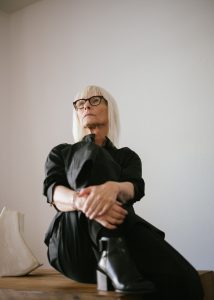 If you ask the professionals what is their best styler, most of them will say the GHD Pro Styler. A tech gadget that will simplify how you style your hair while you get an opportunity to try out different hairstyles that are sure to impress.
The GHD Pro Styler gives you ceramic technology that will guarantee you with perfect waves and curls. The machine will ensure that you can achieve a sleek hair texture. With its expertly installed ceramic plating that helps to lock in nutrients and moisture which help the natural hair keep its colour and health.
Keratin protect hair smoothing system
This is a tech gadget that keeps your hair healthy and smooth. If you are not impressed with the frizz that your hair already has, you need to consider this smoothing system. The set has five different products that will give you an entire process of restoring that glow in your hair. The kit comes with a flatiron, a brush and two clips. The products are enriched with a fantastic product called keratin, which helps to promote repair and hair growth.
The colour water purification system
Your hair is vulnerable, just like your skin and can be damaged by the impurities that are in your water. You should be using pure water to ensure you maintain healthy hair. A simple way to do this is by getting the colour water purification system, which is a tool manufactured to use renewable materials and promote a pollutant-free environment.
The Remington studio ceramic curling wand
This tool is perfect for showing you the benefits of integrating the technology of beauty. It has a digital display that will allow you to keep an eye on the amount of heat that is being applied at any time. It has a glow which will ensure that your fingers are kept well away from being burnt. A great feature of this product is the fact that it will automatically turn off when not in use – so it's firesafe. With a ceramic pearl technology installed, it will ensure your hair is silky and smooth with luscious curls.