Medical innovation becomes increasingly advanced as technology continuously improves over time. With the ease of communication through the internet; experts, doctors, and scientists are better able to cater to the needs of the public for greater solutions concerning illnesses and diseases.
Medicine today is increasingly perceived as detrimental to our overall health. People now understand the need for healthy eating and regular exercise more than ever before. There are unavoidable circumstances, however, where there may be a need for invasive procedures and medicine for the sake of being cured. For those who may need surgery, the question can be asked; how can one keep up with the latest healthcare equipment trends to be able to choose the best approach for treatment?
Health Conferences
It took a while for healthcare to adopt technological advancements. When it finally did, it became difficult to get a grip on the latest changes. One way to overcome this is to attend health conferences. The Med-Tech Innovation Expo attracted more or less, 5,000 attendees representing 34 countries. Leading events such as these showcase new solutions, equipment, applications, materials and suppliers for anything involving medicine. Designers, thought-leaders, medical engineers and innovators are there to inspire, discuss, mentor, and resolve cases that need enhancement or change. It transforms the obsolete into something refreshing, sustainable and efficient. It is always worthwhile to attend these even for self-learning alone. 
Online
If you don't have that much time for travelling, you can check out catalogues and information links of the latest healthcare equipment via the internet. An example of this includes www.medicalexpo.com. It is an online exhibition of medical equipment suppliers and exhibitors with more than 110,000 products, 14,500 catalogues, along with 5,500 videos providing information to the estimated 700,000 unique visitors monthly. Though its services are aimed at health care providers and hospital purchasing departments, it's one way to stay well informed of what's available on a global scale. You can learn about new medical equipment rental facilities and training programs.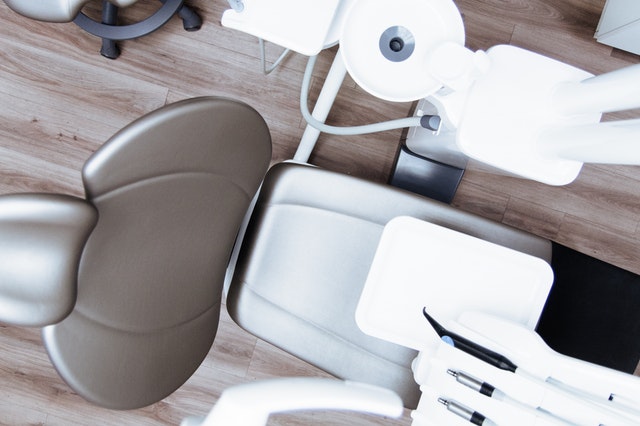 Healthcare Providers
Through a referral, you may learn a thing or two from healthcare providers themselves, as they can give you many options. Physicians present an approach to a healthcare issue considering what to expect during and after a procedure. This includes discussion of the equipment to be used and the side-effects, risks, and complexities that may arise from this. Therefore, if there's a newer and more efficient approach in performing surgery, the surgeon will always find a way to explain it to you. You gain knowledge right then and there regarding the latest and best approach.
Medical Magazines
Monthly subscriptions for medical magazines may still be hailed, but digital copies now available are usually preferable. It's mobile, accessible almost everywhere and it saves paper. Ultimately, it provides information regarding the latest healthcare equipment trends. When an article is needed to be reviewed, it is available 24/7. If you have read it online because somebody had shared it in a social platform, tracing the link in the future may be too much of a task. In this regard, it could compromise research, authenticity, resonance, and permanence.
Media
Apart from the internet, there are podcasts, TED talks and TV guests in the morning news that talk about these trends. Hear it from experts getting interviewed and carefully listen to the discussion. Witness living proof of exceptional cases that get to appear in these shows. Nowadays, a description of the equipment is not enough. Consumer-generated information is often considered more than any research or feasibility study. Individuals research equipment such as pressure relief cushions and mobility assisting products before purchasing.
Resources are readily available nowadays regarding these trending healthcare equipment items. These five ways could help answer some of your queries and encourage you to keep on learning.