Do you hate the idea of having to visit a car dealership to buy a car? Many dealerships today have an 'Internet sales department' with its own sales manager, so you can research and negotiate buying a car from the comfort of your home.
Nowadays, consumers have ease of online tools to allow access to knowledge of a Manufacturer's suggested Retail Price (MSRP), trade-in values, invoice price, incentives, finance, expert ratings, user reviews and a range of other information to help guide them through making a purchase. This ultimately means that consumers today have much more control over four of the most important aspects of a car deal; price, trade, financing and down payment.
Here is a guide to purchasing a car online, without having to enter the dealership, except of course for the test-drive and final signing.
Find the perfect car for you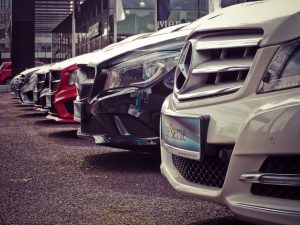 Most people already browse the Internet to determine what type of car they want and find out as much as possible about the make, model and other options such as a car seat heater. New tools for buying cars online also take into account lifestyle – such as whether you require a roof rack platform, what you can afford, fuel economy, size, space and seat – as well as the cost of ownership. It is also highly recommended that you read the owner and expert reviews and ratings for other opinions and be aware of unnecessary add-ons the dealer may try and sell you like a nudge bar. Basically all relevant information about the car is readily available online without having to talk face-to-face with a sales representative.
Determine how much you want to spend
Start by researching the vehicle's local MSRP, or what the dealership is trying to make you pay for the car, invoice price, as well as what the dealership paid the manufacturer for the car. Research these variables online to compare offers from different dealerships before selecting the best one. New online tools aggregate recent transactions to show the average price recently paid for the car, which will also help you when choosing who to buy from.
Ensure you always ask which fees and options are included in the car's price when purchasing a car. Make sure price quotes are not withholding any fees such as destination charges, document fees, or add-ons for the make and model in the dealer's yard.
Know the value of your trade
Knowing the value of your trade and being aware of other ways of liquidating your used car can provide you with more money toward the new car's purchase price.
There are currently three ways to liquidate your used car:
Trade in your used vehicle at the same dealership you intend to buy your new car – compare trade offers you receive against participating local dealers
Sell it yourself privately for cash – search your make and model online for price and availability on private-party sale sites such as eBay and Gumtree
Sell to a used-car dealer – when doing this make sure you ask for its guaranteed cash price, and compare it with what you've found online.
It is important not to simply choose an option based on convenience, if you research and compare properly you may end up with more money to go towards your new purchase.
Financing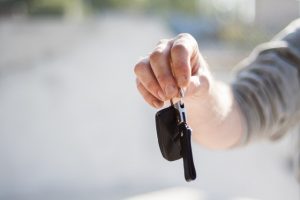 Never take dealer financing offers at face value when purchasing a car. The advertising is there to attract you however many buyers may not be eligible. Always shop around your own banks or credit unions, that way you can operate like a cash buyer. It is best to skip financing with the dealer altogether and stay focused on the price of the car. This way, when sales representatives give you an offer for financing, you will know if you can do better. Check your bank, credit union or auto-loan comparison tools, and apply online for a preapproval. When it comes to financing you should be focusing on the annual percentage rate rather than the monthly payment.
Check local inventory
Online research can now give insight to the availability for the make and model car you are looking for, this allows you to see how the law of supply and demand impacts your price. When there are fewer cars available that you want, it is less likely you will get a great deal. Check the local dealer websites separately to compare, if you don't see a vehicle identification number next to each car on the dealership's listing website, the vehicle is not really on the lot, also look for real pictures of the actual vehicle on the lot rather than stock photos.
Online haggling
If none of the initial price quotes you receive from dealerships fall within your range between the fair market value and invoice price, you use those two numbers to send back to dealers and demand their best price.
When evaluating price quotes, ensure they are itemised in an email, and remember to ask whether any extra fees are being withheld. Customer service fees, options and add-ons, are each negotiable and can be removed. If one dealer gives you a price you are happy with, forward their quote to another dealer to get competing bids, especially if you know exactly what each price quote includes.
Time to head to the dealership
By now you should be working with the dealership that the car you want and has negotiated the beat deal. At this stage, you have to visit the dealership to finalise the sale and sign any relevant paperwork while you pick up your keys and vehicle. Be mindful that dealers may still try to sell you extra features such as gps navigation for the car, remember that you've done your research and know what you do and don't need.