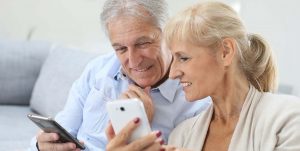 More and more people are shopping online these days, and it is becoming more popular as time goes by. It's convenient to  have the ability to buy groceries, electrical equipment and just about anything else you want on the net, all the while not  needing to leave your home. It is very easy to see the fascination with it. While you may not think of buying clothes online as being the most popular choice, there are some awesome deals to be found on the internet. And the thing is that  more and more reputable clothing retailers are going online. There are no issues about refunds if you decide to return anything.  Shopping on the net is a terrific way for you to get cheap, high quality clothing which is always shipped right to your door. However, just like with any technology, there are traps in which you can easily fall. Most online clothing retailers are reputable, but there are a few simple things you need to watch out for if you are to avoid those few unscrupulous traders online.
The First is Security
Before you input your credit card details to any website, make sure that your computer is 100%protected against any type of malware and spyware. this you can do with an up-to-date virus protection program. Also, it is very important to be sure that the site you are buying from is protected and uses HTTPS encryption  to safeguard your private information. Most legitimate  e-commerce websites always have a page on their site outlining their client policy.  This should have information about their safety, as well as the way they maintain your  information safely. By using PayPal for payment, instead  of giving out your credit card information, helps to safeguard your personal data and keep your details very secure.
The Second is the Returns Policy
Before you purchase anything from any website, make sure to check their refunds policy thoroughly. Questions to look answers for are: what happens if there is a fault with the item purchased or you decide you don't like it? Make sure that the returns policy is clearly written and it allows you to get a complete refund should you wish to return products for these and other reasons. If you are not sure about an internet retailer,always find and read reviews of the products being sold and about the company, but be careful. Reviews can and sometimes are faked so don not allow a glowing review from someone you don't even know online persuade you to totally ignore any glaring warning signs about a certain website.
By simply taking a few small but sensible precautions, buying clothing online can be a very rewarding and even more enjoyable experience. There are myriads of online retailers that curate especially for seniors. You could also try the more general online shops that cater to all. By shopping for clothes on the internet,  you have  access to ranges and styles that you might not find in your local retail shopping centres. All this without leaving the comfort of your own home. But remember to keep it safe, and also remember to measure yourself properly for size!